Accommodation and Travel

Freiburg is a beautiful city in the south of Germany, located at the foot of the Black Forest and close to the river Rhein. It is loved and known for its scenic and lively city center and surrounded by idyllic landscapes. All year round Freiburg attracts many tourists. Below you find detailed information.
We welcome you to stay longer and enjoy Freiburg a bit more!
Accommodation
Most of the hotels are in walking distance to the venue, otherwise public transportation is close to your hotel.
In cooperation with Freiburg Convention Bureau, we reserved a number of hotel rooms in Freiburg for you. Please find all necessary information concerning distances to main station and venue, room rates and cancellation conditions in the booking sheet.
You can book directly online, by booking sheet or by telephone..
Bookingsheet (deutsch)

Bookingsheet (english)
Official Booking Service of Freiburg
Freiburg Convention Bureau
Kerstin Schultheis
Tel.: +49 761 3881-1516
Fax: +49 761 3881-1398
Opening Hours: Mo-Fr during 08:30 a.m. til 4 p.m., except German holidays
Travel Information
Traveling to University Freiburg (english)
Anreise Universität Freiburg (deutsch)
About Freiburg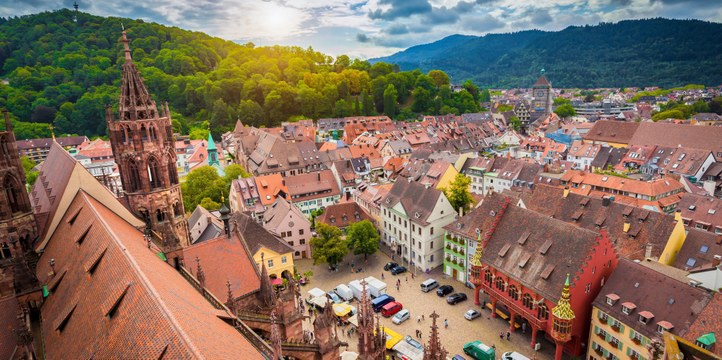 Freiburg im Breisgau (english)
Freiburg im Breisgau (deutsch)